OmegaBalance63.com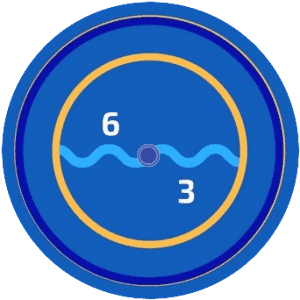 Presented by Jasser O. Schou, 

independent partner of Zinzino.
Get a unique insight into your body's Omega 6:3 balance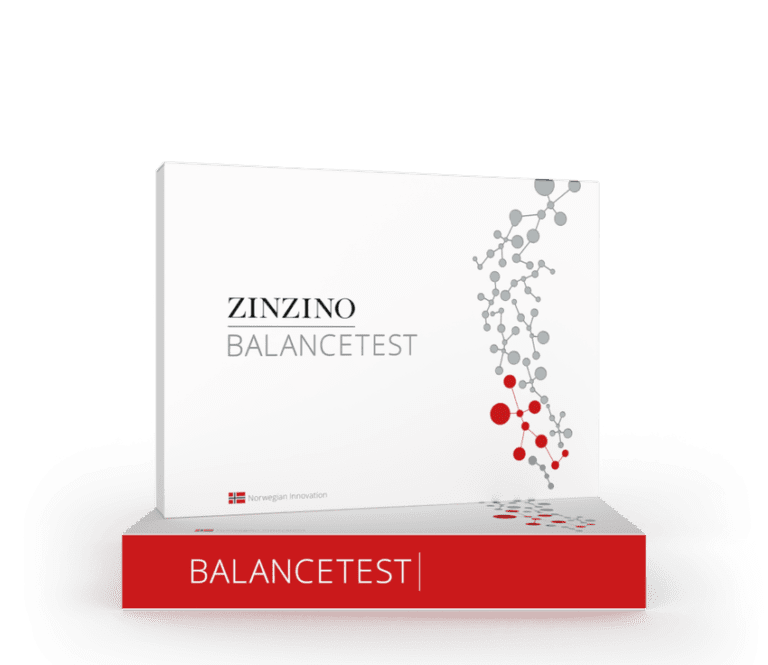 And see individualized "Before and After" BalanceTest results.
Why Use Guess Based, When You Can Use Test Based?
This easy-to-complete dry blood test, provided by the independent laboratory VITAS, can be carried out quickly at home and help you to start your Health Protocol. 
     
   

Key Benefits
Easy-to-use dried blood spot self-test

Measures 11 fatty acids in your blood

Provides data about your Omega-6:3 Balance

Can be taken from your home in less than 5 minutes

The test is anonymous and you get your results online after 10-20 days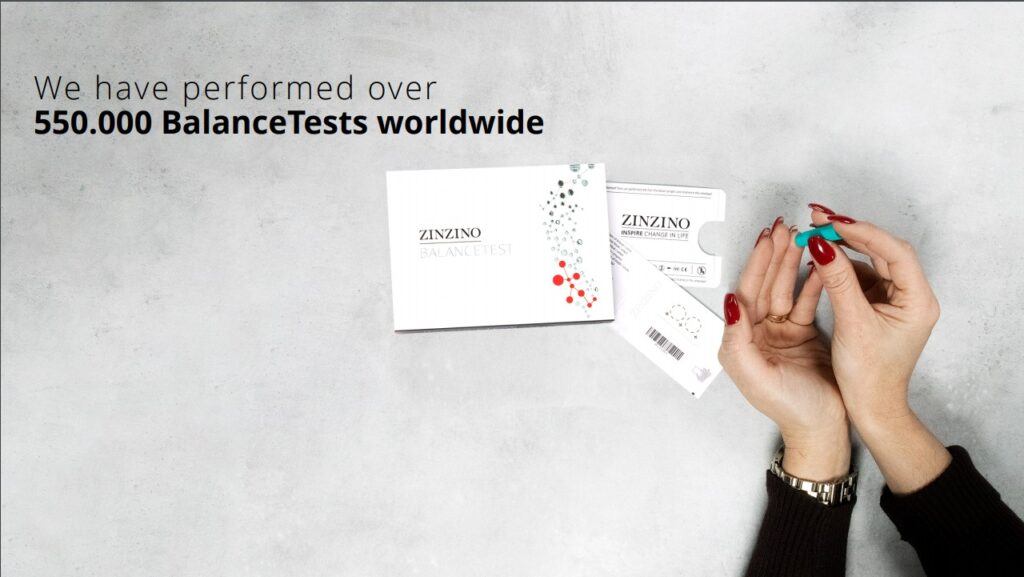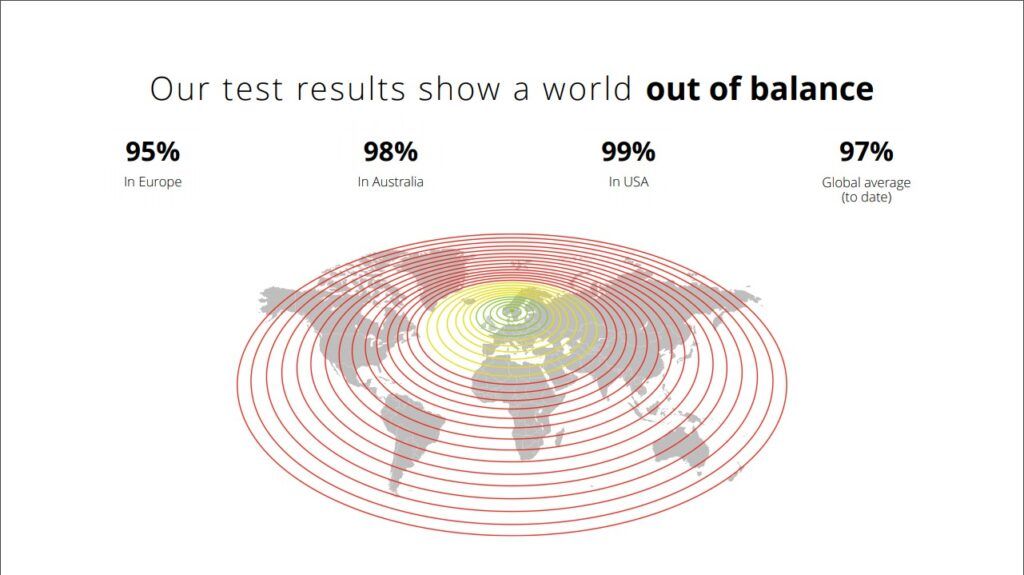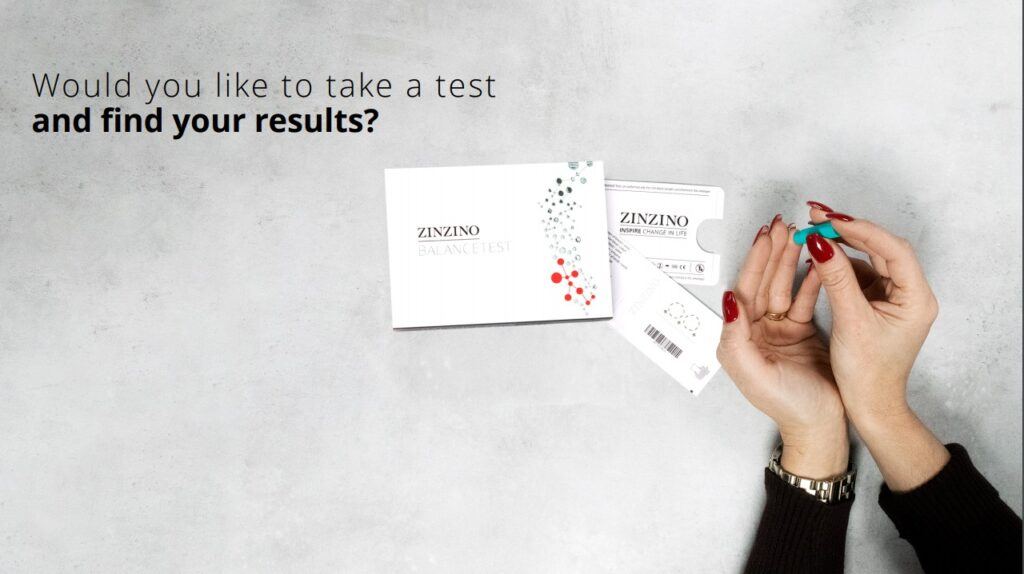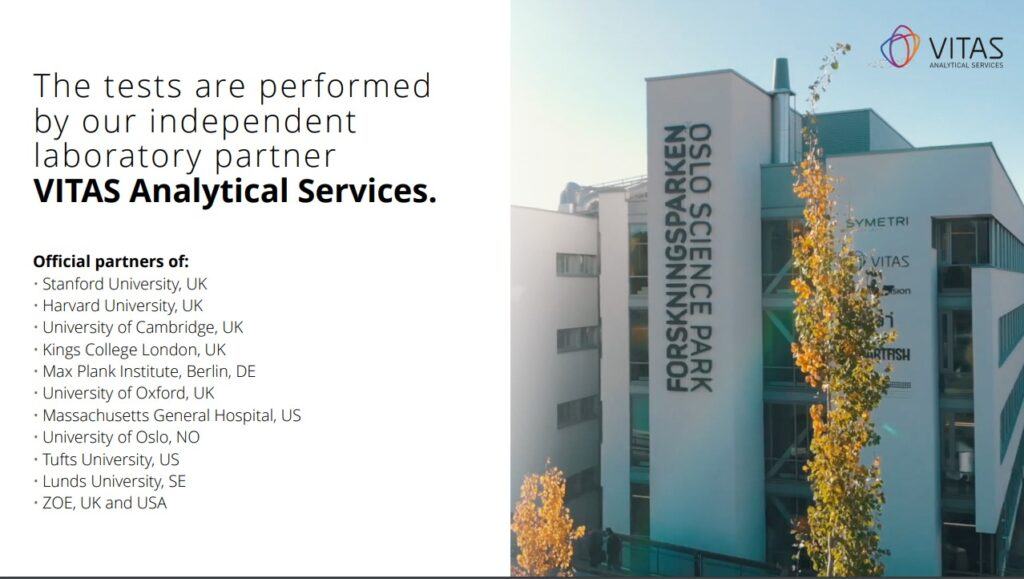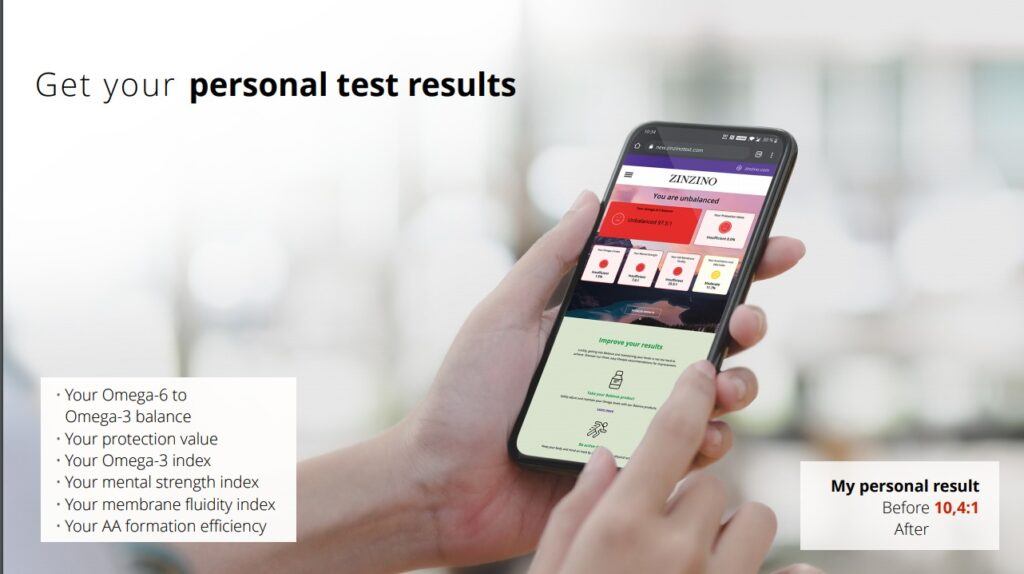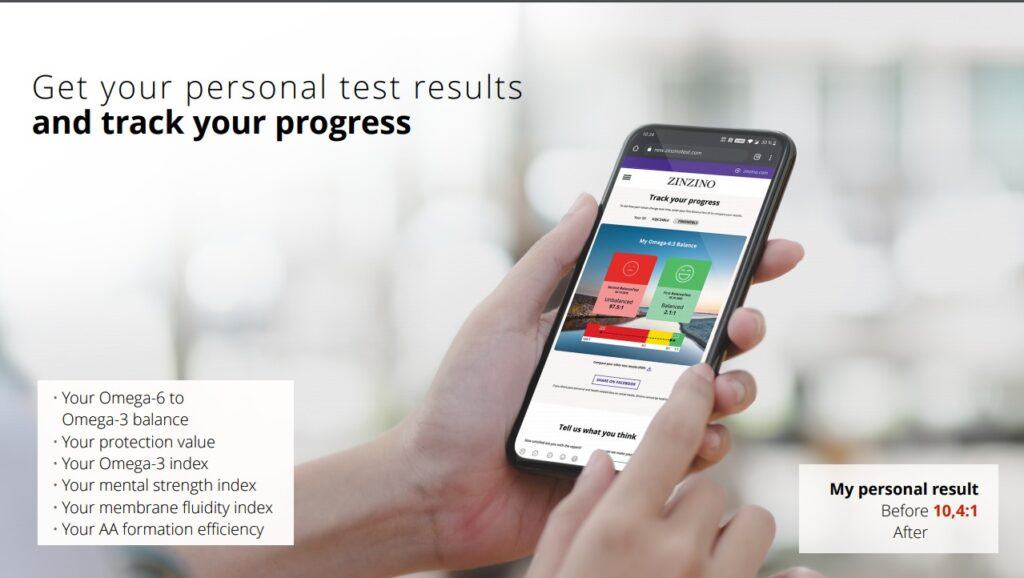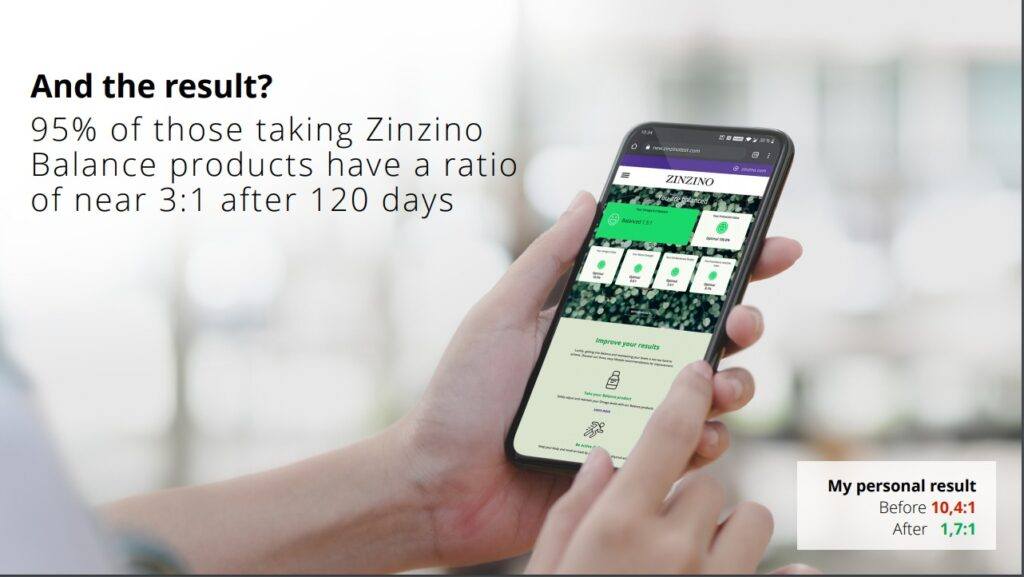 Change country and language to your country in the webshop
Discover The Test-Based Nutritional Revolution From Scandinavia
Zinzino Balance Test Review
In order to find out what your Omega 6 to Omega 3 ratio is, you need to do a special blood test done with a method called Gas Chromatography.
Only a few doctors and specialists offer this kind of testing and it is often at a costly price.
With the Zinzino BalanceTest, it is now possible to do this test from the comfort of your home at an affordable price.
The balance test is a simple, dried blood spot method for taking a test sample at home.
It takes less than 5 minutes to complete the test, and you can access your results online after 10 to 20 days.

Further down this page, you can watch a video of how this is done.
Use The BalanceTest To Measure Your Omega 6 To Omega 3 Ratio.
The BalanceTest can determine the Omega-6:3 ratio in your body with personal readings of 11 fatty acid levels including saturated, monounsaturated (Omega-9), and polyunsaturated (Omega-6 and Omega-3) fatty acids.
Zinzino BalanceTest is anonymous and is analyzed by the independent GMP-certified contract lab, Vitas Analytical Services. 
With more than 27 years of experience with biomarker analysis using cutting-edge knowledge and technology which guarantees that they analyze your sample independently and protect your privacy.
Learn More About The Zinzino BalanceTest Here: https://www.zinzinotest.com
The Omega Balance
The imbalance between the two essential fatty acids Omega-6 and Omega-3 caused by our modern diet has exploded.
Zinzino has performed more than 745.53o tests globally at the time this was written.
95% are out of balance with the Omega 6:3 ratio.
This unbalance combined with the malnutrition caused by our modern diet is meant to be one of the main drivers behind most lifestyle-related diseases.
With the Zinzino Balance Concept, you can adjust your body's Omega levels and support a normal heart and brain function.
The Zinzino Balance Concept brings your body back into a healthy Omega 6 to Omega 3 balance in 120 days if used on a daily basis.
The balance product's daily intake is based on your body weight.
95% who use the Balance concept have obtained a ratio close to or below 3:1 as recommended by science.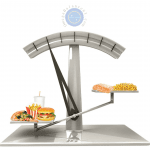 My Own Balance Journey
When I first stumbled upon the balance concept with tests, I had no idea of the impact it would have on my overall health.
This isn't a promise, but I have seen a lot of people's life get better after getting in balance and especially with the health protocol.
I was actually a big skeptic and didn't believe in it, since I had a big interest in natural health and this knowledge has passed my attention.
So me being stubborn, didn't even want to look at it for the first couple of years when my brother introduced me to the Balance Concept.
From a ratio of 20:1 to Wow
When I finally did, I decided to test it out, by not changing anything in my lifestyle (which was not so good).
I started with a balance of 20:1 which means that I had 20 times more Omega 6 than Omega 3 in my body.
This was before the Zinzino Health Protocol, so the Zinobiotic fibers didn't exist at that time, but I started out on the Balanceoil and the Xtend.
(Most of the products have been upgraded since then and gone even more natural).
After taking the two products every single day for 120 days, I took the second test and my result was stunning.
I had gone from a ratio of 20:1 down to 2,4:1 in 4 months.
 
My Personal Health Experience 
I was told to take note of the health issues I had before I started because we have a tendency to forget about our ailments when they are not there.
Not that the products are meant to cure, but when the body gets back into balance, the body starts to work better as it is supposed to and in many cases, this leads to better health.
For me this meant:
Headaches are almost gone, extremely rare.
Much less pain in my hips which had been an issue for years.
Better mood and less anxiety, this still goes up and down but feels like it has a positive effect, especially with Viva.
I used to get ill all the time with colds etc. but this is rare now, so my overall immune system seems to be in better shape now.
Because of the test-based concept, you get to know what the Balanceoil does in your body which is a big plus.
So Why Use Guess Based When You Can Use Test-Based.
 

How You Can Get Started
Zinzino offers customers the opportunity to save big on their subscription plans known as a premier customer.
There are different rules from country to country regarding subscription commitment, so make sure to check out the rules for your country.
It is possible to buy the products as retail, but without the discounts, you get as a Premier customer.
As a customer, you buy your products via an independent partner's Zinzino webshop.
The bestsellers are the BalanceOil+ Premier Kits with 2 tests, The Health Protocol and Viva. 

ZINZINO4FREE
Earn free products, with the Zinzino4Free customer reward program.
Refer 4 that buys for the same amount or more and get your products for free.
When you register as a customer, you will receive your own Zinzino webshop link, which you can use to refer customers to.
Change country and language to your country in the webshop
Click above to learn how the Zinzino BalanceTest works.
---
---
Change country and language to your country in the webshop